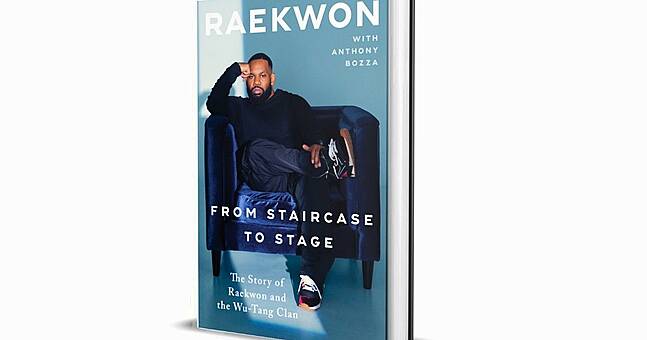 Music Book of the Month – "From the Stairs to the Stage: The Story of Raekwon and the Wu-Tang Clan"
"From Staircase to Stage" tells the gripping story of famed blacksmith Corey Woods, aka Raekwon the Chief, and hip-hop heroes Wu-Tang Clan.
Raekwon's foray into the autobiographical format does not disappoint. Growing up on the stairs of Park Hill in Staten Island, Raekwon describes his turbulent upbringing and the legacy of the iconic rap group in this riveting memoir alongside Anthony Borza. Nothing is off limits: from the underground origins of the Wu-Tang Clan to the secrets of infamous tracks and what it took to break into the mainstream.
Raekwon's first solo album, Only built 4 Cuban Linx…, landed rave reviews in 1995 and was immediately called a rap classic. It's amazing to read the artist's insights into this chapter of history, not to mention his experience of becoming a father. The 320-page book also delves into his difficult childhood, with an absent father and a mother who suffered domestic violence. His teenage years in the projects saw him witness guns, drug dealing, criminal activity and gang killings. When the rapper escaped his harsh life on the projects, he nonetheless stuck to his Staten Island roots.
From the stairs to the stage also includes Raekwon's reminiscences of the fascinating rise to fame of the Wu Tang Clan, one of the most acclaimed and groundbreaking hip-hop groups of all time. All in all, a very compelling read.
Available now through Simon & Schuster.